2013 West End Concert Calendar
August 22nd – September 2nd
Each year the West End Bar and Grille features some of the most exciting, free, live music at the Fair. Bands play on the sports deck behind the Cabana Bar each night of the Fair beginning at 7:00 p.m. and conclude at 10:00 p.m. when alcohol sales at the Fair end for the night. Come out and enjoy some great music, great beer and great food!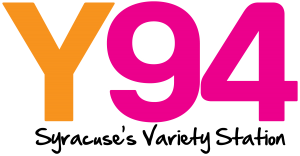 If you are a member of or know of a band that you would like to perform at the WEST END please contact us.
Thursday, August 22nd, 7:00pm
JD Rollin' South is the Sammy People's choice award winning Country band that will entertain from dusk to dawn.
Friday, August 23rd, 7:00pm
Horndogs is an exciting Funk/R&B/Blues band with a blazing five piece horn section, tight rhythm players, and a super soulful vocalist. Great R&B and funk tunes from classic artists such as Tower of Power, EW&F, Average White Band, Bill Withers, and Joe Cocker.
Saturday, August 24th, 7:00pm
The diverse playing styles and musical backgrounds of the members of Brass Inc offers an exciting and high energy performance by this eight piece band. Performing songs from driven, classic & southern rock, rhythm & blues, funk and today's top hits, this band will keep you singing and dancing throughout the night.
Sunday, August 25th, 7:00pm
Collette & The Mudcats is a contemporary rockin' blues band from New York's Capital District. Formed in 2010, they have been rapidly gaining regional popularity within the blues community. Within their first year they opened up for The Marshall Tucker Band, had their music featured on local radio, and headlined the Flaming Leaves Blues Festival in Lake Placid, NY. The band's set list consists of a blend of originals, contemporary covers, and original takes on blues classics.
Monday, August 26th, 7:00pm
My New Obsession will rock you with an awesome blend of classic and modern rock covers. Featuring a powerful female lead vocalist, crazy talented fretwork, solid & groovin' bassline, impressive & melodic talent on the keys and a rock steady drum beat that will keep you dancing all night!
Tuesday, August 27th, 7:00pm
Nine piece horn driven band, playing rock, funk and R & B from James Brown and the Temptations to Joss Stone and Adele. Putting a ITD spin on every song to make our own!
Wednesday, August 28th, 7:00pm
Shazbot is back to perform. A pop rock quartet that will rock you to the sounds of Before He Cheats, Aeroplane, Drive_By Train, hand in my Pocket and How Far We've Come.
Thursday, August 29th, 4:30-8:00pm
The West End is hosting a Fan Club Pre-Show Party for country star, Luke Bryan, who will later be appearing at the Grandstand (just a short walk away). Join us from 4:30-8:00pm and enjoy music by The Custom Taylor Band. Go to our Facebook page for more event details. Become a Luke Bryan Nut…Join his Nut House now at www.lukebryan.com/nuthouse.html.
Thursday, August 29th, 5:00pm
Sammy award winner CHRIS TAYLOR and THE CUSTOM TAYLOR BAND are Central New York's premier Top 40 country music band
Thursday, August 29th, 8:00pm
COUNTRY ROSE
Members of a few top Syracuse bands have combined their experience and talents to create Central New York's newest and most exciting country band, Country Rose. Playing the best of current country along with the most beloved classic country this 5-piece band will get your boots kickin'. Gina Rose is the front woman and Bobby G. the front man. Bobby G. will also be playing rhythym guitar, along with John T. Brown (JB) on lead guitar, Jeff Brown on bass guitar and Dan Redmond on drums.
Friday, August 30th, 7:00pm
The Billionaires features a dynamic rhythm section and offers expertly performed R&B, soul, ballads, rock & roll, and standards choices. Featuring both female and male vocalists, this band is one of the most experienced in CNY. The Billionaires will entertain you with excellent sound, professional music, and a fantastic time for fair-goers of all ages!
Saturday, August 31st, 7:00pm
A seven piece Rochester NY band that plays music from old-time standards, 70′s disco and funk along with current top 40 hits. We have combined our musical talent and energetic choreographed live stage show to become Rochester's most sought after party band.
Sunday, September 1st, 7:00pm
2010 Awards Best Local Band and Best Vocalist. Not just a club band or a show band but a 5 member high energy dance band that will rock you all night long.
Monday, September 2nd, 7:00pm
Join us in celebration of the upcoming Fall season and the last day of the New York State Fair with a wide variety of music, fun, and sounds of D.J. Steve Martilotta! Steve will entertain us playing the tunes that we love to sing and dance with.